October 19, 2018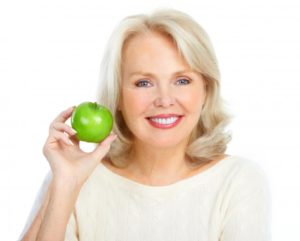 The absence of your teeth has left you with the inability of chew food normally and speak with clarity. What's worse is you feel less confident about smiling and meeting new people. Thankfully, your dentist offers a remedy – dental implants in Melbourne. As you read on, you'll learn how they work, and an implant dentist also explains the different types available.
The Dental Implant Explained
When it comes to tooth replacement, the dental implant process is in a class by itself. Made from dental-grade titanium, the implant is surgically inserted into the underlying jawbone and later fuses with the same through a process called osseointegration. The result is a strong foundation where your implant mimics the stability provided by your natural teeth roots.
Different Dental Implants to Fit Your Needs!
One of the great advantages of the dental implant process is that it provides a way to replace any number of teeth. Here are the different options available:
Implant-Retained Crowns – For patients missing a single tooth, the implant-retained crown is the answer. After the initial healing from the implant surgery, your dentist will attach a titanium abutment to the implant that will allow a tooth-colored porcelain crown to be added.
Implant-Retained Bridges – If you have two or more teeth missing consecutively, you may be a good candidate for an implant-retained bridge. It allows for several crown restorations to be affixed to one apparatus that attaches to an implant.
Implant-Retained Dentures – To replace a full arch or an entire set of teeth, your dentist also provides implant-retained dentures. This method requires that several dental implants be inserted to hold the dentures in place.
All-on-4 Dentures – A less invasive way of having implant-retained prosthetics placed, though, is to receive All-on-4 dentures. Instead of several posts being inserted, your dentist will strategically place four implants, each angled to provide the maximum support for your jawbone and a stable fit for your dentures.
How Long Will My Implants Last?
Another perk of dental implants is with proper care, they can last up to 20 years, and in some cases, for a lifetime. It's important to not hesitate, though, about being examined to see if you're eligible for the process.
That's because the longer you go without the tension provided by your missing teeth roots, the more bone loss you'll endure. If too much is lost, you'll need a bone graft procedure to add enough material to allow the implant to seat properly.
So avoid these problems by contacting your implant dentist to schedule a consultation and full examination. With a tooth replacement in Melbourne, you'll soon be back to leading a normal and happy life!
About the Author
Dr. Cedric Chenet is a graduate of Howard University. He then went on to serve is country in the US Air Force, where he also gained extensive training in such areas as endodontics and periodontics. Dr. Chenet helps patients regain the full function of their teeth with dental implants at Dental Excellence Melbourne, and he can be reached for more information through his website.
Comments Off

on What are the Different Types of Dental Implants in Melbourne?
No Comments
No comments yet.
RSS feed for comments on this post.
Sorry, the comment form is closed at this time.